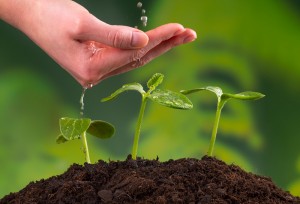 If you are looking for a professional firm to build your career,
If you want to balance work and life,
Let us be with you to grow.
With our philosophy "Your success. Our priority", we emphasize on people and place a high priority on your professional development. We help you to achieve your career goals while you are encouraged to enjoy life besides work.
Opportunities to broaden your potential
With a combination of in-house and on-the-job training programs, we assure that you obtain our accumulated know-hows and essential skills to provide high quality service your client requires both in audit/accounting and tax. We strongly encourage employees to pursue and attain a professional certificate, such as Vietnamese CPA and ACCA. Client commitment comes first, but we always do our best to arrange the work schedule to facilitate your studies. Besides English, our official language in the office, you will have opportunities to practice Japanese and participate in our class with native speakers, if you are interested in.
International Experience
International experience at HSK Vietnam is an opportunity to immerse yourself in global working standards. By working for FDI clients and by working with colleagues with various cultural backgrounds, you are expected to learn and understand the difference in culture, accounting practice and day-to-day business practice that will definitely beneficial to your career in the context of globalization.
People first culture
We aim to build our workplace comfortable for everybody, especially knowing that we get pressure in dealing with deadlines and inquiries from the client on a daily basis. Our team is a group of professional, friendly and open-minded people who are willing to share with you not only the knowledge but also life experience. We respect your own characteristics and your strengths. We provide a culture to optimize your capabilities and to develop your career in a way that suits you.
Work life balance
By organizing team building events outside of work, we try to be strong as a team. We hold a mini trip almost every month, and there are many social activities of your choice. We encourage all to join such firm activities and socialize. For employees who have family obligations, such as working mothers and fathers, we also provide a supportive culture so that you can be part of HSK Vietnam family and build your career at HSK Vietnam in a long-run.