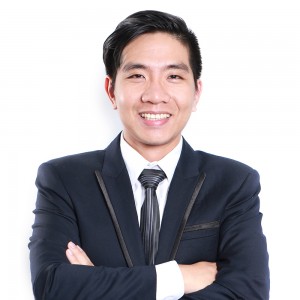 Dang Anh Tuan
Assistant Manager – Hanoi Office
Please tell us what made you decide to join HSKV.
Despite of the fact that I have had more than four years of experience as an accountant at a state-owned company, my knowledge and skills in taxation and audit fields were limited. In order to look for more challenging opportunities to move up my career path, I decided to leave the former position.
In the process of seeking a new position, through many interviews I had at audit firms as well as accounting companies, I decided to choose HSKV. I made my decision mainly because I learned that HSKV was providing diverse services from audit and accounting to tax advisory. I thought HSKV would be a great environment for me to improve my ability as well as to expand my work experience in a more comprehensive way.
After three months of probation period, I was confident and satisfied with the choice I made. At that moment, I already understood more about the connection between accounting, auditing and taxation. My skills and knowledge have also improved significantly.
What do you do at HSKV?
I mainly provide accounting and auditing service. In auditing, I am in charge of clients operating in different fields: manufacturing, trading and servicing. In accounting area, I am responsible to prepare monthly financial reports of a real estate Company as well as quarterly and annual reports. Moreover, I prepare quarterly tax returns and tax finalization. Based on the various experience I have obtained at HSKV, I can answer questions from the clients not only in accounting area, but also in tax and other matters.
In addition, I am responsible for organizing weekly football match with clients or other audit companies as well as for arranging participation in annual football tournaments organized by the Vietnam Association of Certified Public Accountants for HSKV football team.
What were the challenges you faced?
The greatest challenge for me is to meet the deadlines as well as to maintain the excellent quality of the tasks assigned to me. To be honest, due to my inefficient time-management skill, I used to struggle to keep up with the pressure. However, with the support of my friendly colleagues, I became more and more productive and I became more confident in handling multi tasks. I am satisfied with work life balance i have now..
Please give a message to the candidates.
A perfect job for you makes you feel passionate in what you do. A perfect company makes you feel like home. A perfect co–worker makes you feel like a part of your family. I am really honored and joyful to feel exactly the same at HSKV.
HSKV provides work environment which meets international standards. In HSKV, I have had opportunities to work with Vietnamese CPAs and foreign experts in the field of accounting, auditing as well as taxation. This opportunity brings a lot of benefits to my career in the context of globalization today.
Furthermore, the collaborative working environment definitely makes me feel very comfortable. To be specific, my colleagues have always been friendly and supportive in solving problems at work and also in daily life.
HSKV is also keen on balancing employees' work and personal life. The Company always supports and encourages employees to improve their health and mental life by establishing football team club, yoga team, dancing team, … Every employee has the chance to socialize and understand each other and build up a good teamwork which helps us to maintain good work environment for everyone.